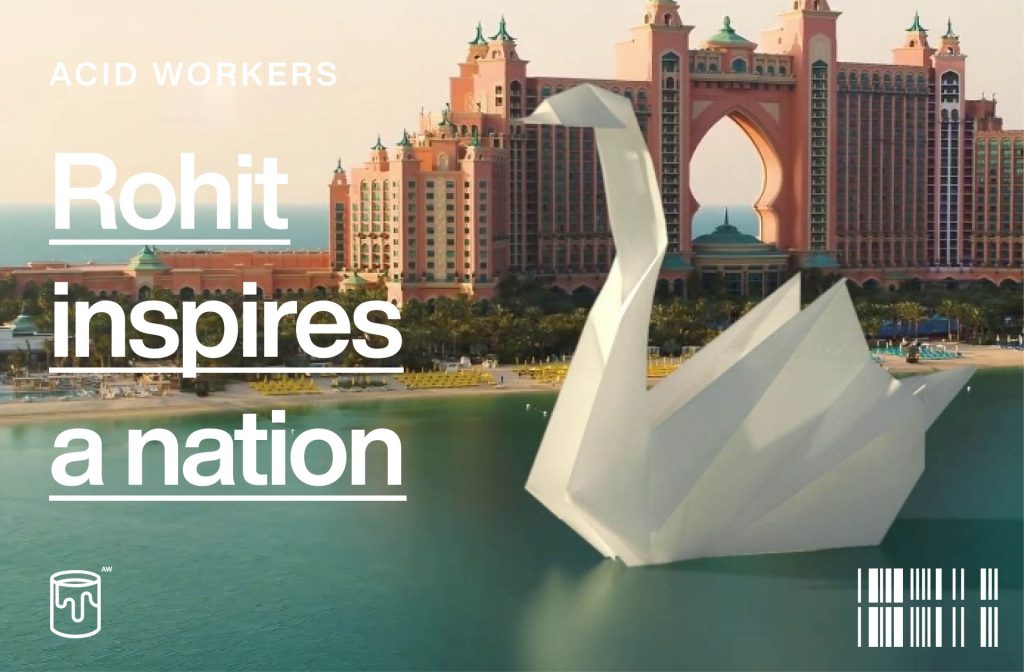 "You know… I think this is going to be popular'
Gareth said to Rohit as soon as he seen this. It turned out to be true, over the coming week it was fascinating to watch this wonderful piece of work rapidly spread across the nations media, achieve view counts into the millions".
'World biggest origami in Dubai' has been featured by The National News, What's On Magazine, Lovin Dubai, Magzoid, Kawa News and Department of Economy & Tourism (Visit.Dubai) to name a few.
The backstory
Rohit is one of the region's most talented 3D designers. His daughter Vipanchi loves origami and after recently returning home to India after a decade in the UAE,  he wanted to create a unique gift for her, inspired by the city he loves. The results were stunning, but little did he know not only would he make a little girl happy he'd also win the hearts of the country. 'World's biggest origami in Dubai' captures a unique child like magic, a wonderfully simple idea that simply makes everyone smile.
Coverage
In one of it's most viewed locations, currently Rohit's LinkedIn post sits at 2 million plays, 8,000 likes, 700 comments and 250 reposts. It's been fascinating to watch and learn how one of viral medias most essential characteristic is to appeal to the populous. But doing that isn't just a case of choosing the right topic, it needs 5 star execution, a charming story that delights the senses (great choice on the soundtrack Rohit). It's creating that 'star quality' that everyone loves and without doubt an impressive feet when someone pulls it off. Here's how LovinDubai shared the story with the city…
The work
Rohit uses Maya to render the models, perfectly positioned into drone footage of the city and finished with master lighting techniques he has developed from years of experience in his craft. Notice the Burj Khalifa scene with the origami horse. Lit to precisely suit the weather conditions and time of day. Incredible work indeed.
Thanks Rohit for this and all of the support you give us for Acid Works and our clients.
We can't wait to see what surprises you have in store for 2023!